ORPHANS ASSOCIATION OF DARUL IZZAH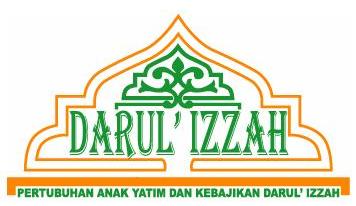 Darul Izzah was founded by Ustaz Idris Omar inception in mid 1996 in Kampung Teras Jernang, Bandar Baru Bangi, Selangor.

In 2002, construction of the Orphanage Darul Izzah in Temerloh was initiated and completed by the end of 2004. Orphanage Darul Izzah in Temerloh is a complex component Darul Izzah which will consist of orphanages, homes for the elderly and also center religious studies.

Orphanage Darul Izzah in Temerloh put female students and making the first generation began in 2005.

Orphanage `Darul Izzah administered by a body called the Association of Darul` Izzah Orphanage. Starting in 2005, amendments to the constitution and the Organization was changed to Association of Darul Orphanage and Welfare 'Izzah.

This is to enable the organization to expand charitable activities, especially the construction of the older people in the complex of Darul Izzah, Temerloh, Pahang. These organizations are solely manage the administrative, financial, education and welfare of the inhabitants of Darul Izzah.

Taking the first generation starts with the boys on January 1, 1997 with 9 students. In both Darul Izzah has 14 students and followed with 28 students in 1999.

As of October 2006, Darul Izzah has 28 boys and 22 girls. The first generation of female students taking place at December 19, 2004.

In addition to teaching at the school, Darul Izzah also provide education and care that encompasses all aspects of the children Darul Izzah. Existing hostel facilities enable it to accommodate the needs of a total of 50 boys and 50 girls.